Visit Young MAZDA and Test-Drive the 2022 MAZDA CX-9: One of the Most Engaging, Upscale Midsize SUVs Around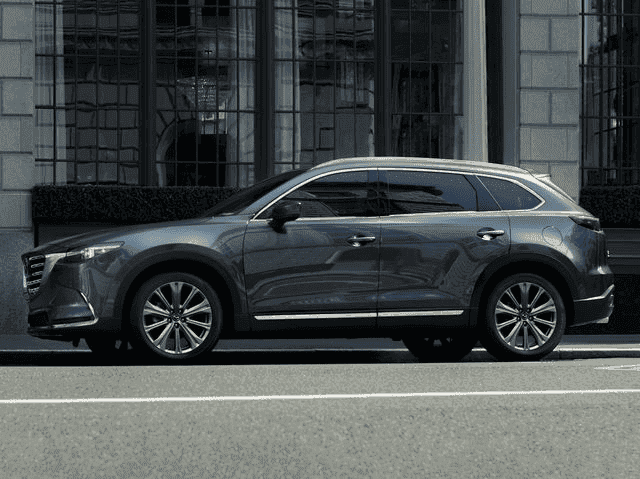 Every year finds the Mazda CX-9 at the vanguard of the midsize SUV class. For the current model year, the 2022 Mazda CX-9 bolsters its trim family with the all-new 2022 Mazda CX-9 Touring Plus, and outfits all trims with standard all-wheel drive (AWD).
2022 MAZDA CX-9 Details
The 2022 Mazda CX-9 seats seven and comes in six trims at Young Mazda. All of them utilize a 2.5-liter turbocharged four-cylinder engine that achieves 227 hp and 310 lb-ft of torque with regular gasoline, and 250 hp and 320 lb-ft of torque with premium fuel. Shifting comes via a smooth six-speed automatic transmission, and AWD is newly standard across the lineup.
Along with its powerful engine, this new Mazda vehicle delivers a wealth of premium standard features. All trims come standard with a 10.25-inch infotainment touchscreen, heated front seats, and triple-zone automatic climate control in the cabin, as well as exterior amenities such as 18-inch alloy wheels, LED headlights, and rain-sensing wipers.
2022 MAZDA CX-9 Safety and Special Features
The 2022 Mazda CX-9 is one of the midsize SUV class's safest models. Advanced standard safety features such as forward collision mitigation, adaptive cruise control, and blind-spot monitoring are ready for you to demo at our local Mazda dealership. Also included is lane-keeping assist, which steers the vehicle back into its lane if it begins to drift.
In terms of special features, the 2022 Mazda CX-9 offers plenty – and many of them come standard. For example, the 2022 Mazda CX-9 Carbon Edition boasts adaptive headlights, heated seats, and wireless charging. Meanwhile, the range-topping 2022 Mazda CX-9 radiates luxury with first-class special features such as premium quilted leather upholstery, real wood interior trim, and an exclusive grille design that's finished with LED lighting.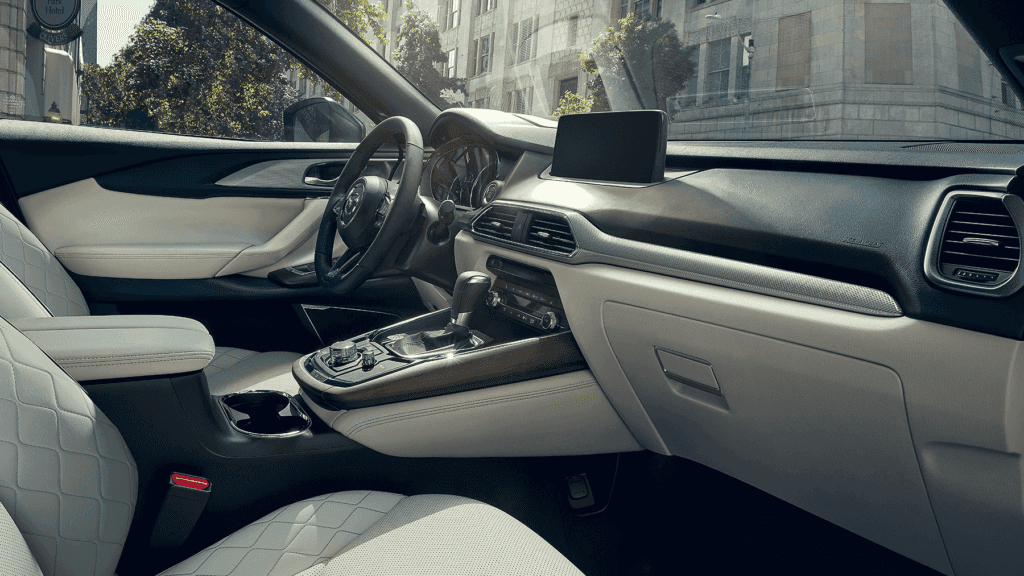 Test-Drive the 2022 MAZDA CX-9 Today
If you're ready to pursue Mazda financing for one of the best crossover SUVs around, visit us today and test drive the 2022 Mazda CX-9. It's a class leader in myriad ways, from top safety ratings and abundant premium features to superlative handling and potent under-hood power.